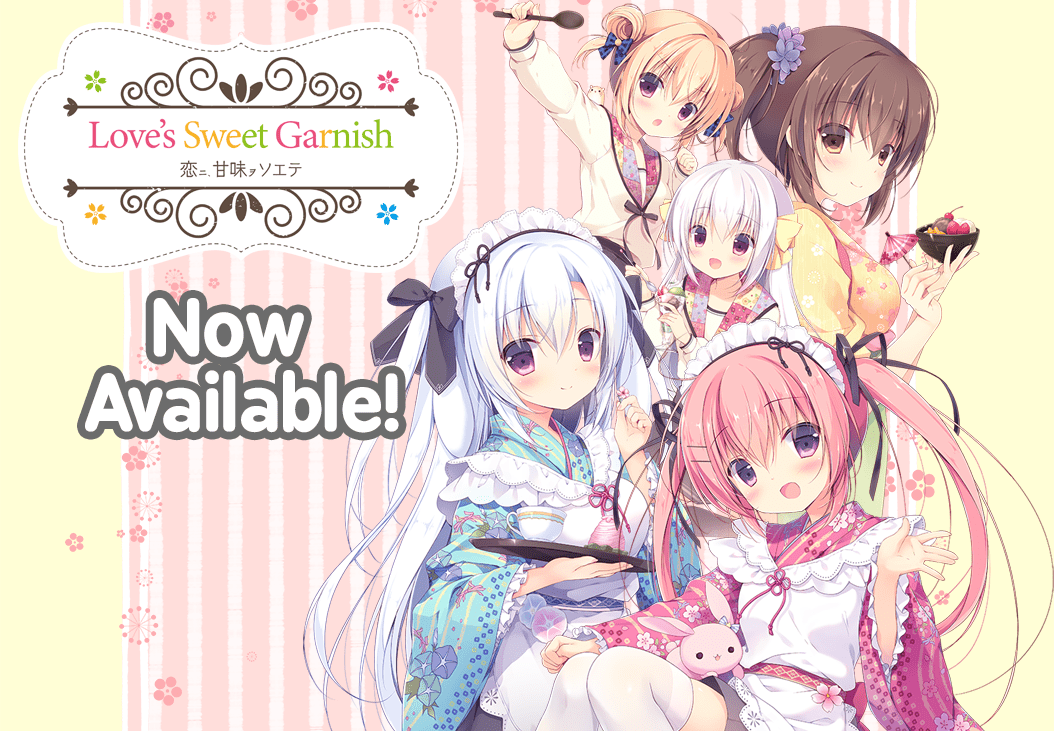 Denpasoft is proud to announce the release of Love's Sweet Garnish!
First announced at Anime Weekend Atlanta 2017, Love's Sweet Garnish is the first game release by the talented Japanese doujin circle, Canvas+Garden led by Miyasaka Miyu and Miyasaka Naco. Their mascot characters come to life in this youthful story filled with gorgeous visuals and memorable scenes.
Love's Sweet Garnish is available as a digital download and physical copy as well. Physicals will be available for preorder starting today and will ship at the end of October. As preorder exclusive, physical copies of the game will also come with a download code so you can play the game while waiting for your physical copy to be shipped!
//