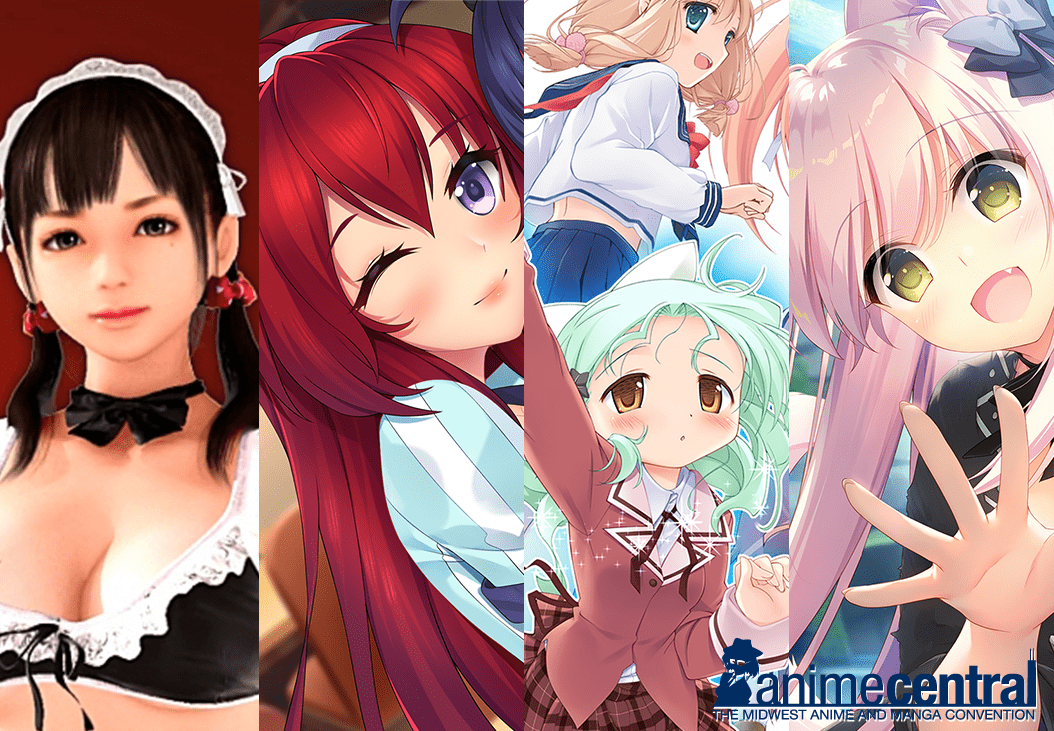 In case you couldn't make it to ACEN for our announcements, we're happy to let you know what's new and or coming soon! Let's get to those new announcements now:
 Sanarara R from NekoNeko Soft

Our first new announcement from ACEN 2019 is Sanarara R! Currently it's 100% translated and editing is planned to start soon. 
This is an updated version of the game, Sanarara which came out back in 2005 and features a new heroine, new scenarios as well as an update to a wider 16:9 resolution from the original.
It was something that could've happened to anyone… A somewhat mysterious story…
One day, I was approached by a girl I didn't recognize.
She told me that she could grant any wish I desired but…
This unreliable girl can do that?
While I stood in disbelief, she began to explain how it worked.
After the explanation, while I didn't believe it all, I'll admit that she was different from others.
Sanarara R a compilation of seven interconnected stories where the characters explore how their lives would change if they were allowed a chance to have their one deepest wish granted.
Currently, Sanarara R is slated for a Q3 2019 release.
 How to Raise a Wolf Girl from Sweet & Tea
Our second newly announced title at ACEN 2019 is How to Raise a Wolf Girl! We're super excited to bring you this title from Sweet & Tea very soon! It's at 100% translation and editing and will enter QA as soon as a build is made available to us by the developers. The game features beautiful character designs by artist Motomiya Mitsuki and opening song by anime and video game veteran singer, Misato Aki.
Kousaka Shuuji's life in the country is turned upside down the day he and his friend Kana find a mysterious girl in the mountains. As if it wasn't odd enough to see a girl trapped in a cage, stranger still, she has wolf ears and a tail. When she finally manages to tell them her name, Sakuraba Iroha, they learn that she's the girl who was spirited away from town ten years ago. Now more animal than girl, wild and unable to speak, Iroha proves to be a handful for Shuuji, and yet he finds himself falling in love with her fierce innocence.
But the torn pages of a calendar can never be restored, and Iroha will never regain her lost years. Her idyllic past behind her, Iroha now faces forward. Watching over her, Shuuji wonders to himself: What is it that makes me want to protect you? Iroha's past is gone but not forgotten, and her future remains unknown. What will she and Shuuji make of it?
Currently, How to Raise a Wolf Girl is slated for a Q4 2019 release.
Aisu Paradise from Maranyo Games
We also have some bonus announcements to reveal as well! Our first bonus announcement is Aisu Paradise! We plan to release it fully uncensored TOMORROW on Steam and our website! Wishlist now on Steam here.
Super Naughty Maid from KENZsoft
 Our other surprise bonus announcement is a title called Super Naughty Maid! This one isn't a visual novel, but instead a 3D interactive movie type game. There's plenty of sexy scenes to enjoy in this one! Look forward to the release on 5/31 (next Friday!) on our website and Steam! You can wishlist it on Steam here.
For the first time ever, the NEKOPARA Artbooks for Extra and Vol. 0-3 are now available digitally on our site and Steam! You can grab them with a 10% off discount until May 27th.
NEKOPARA Extra – Artbook Steam Denpasoft
NEKOPARA Vol. 0 – Artbook Steam Denpasoft
NEKOPARA Vol. 1 – Artbook Steam Denpasoft
NEKOPARA Vol. 2 – Artbook Steam Denpasoft
NEKOPARA Vol. 3 – Artbook Steam Denpasoft
 G-senjou no Maou – The Devil on G-String from AKABEiSOFT2
We already announced that this was coming some time ago, but now we're proud to announce that it's finally available on our site as well as an 18+ DLC for users who own the game on Steam. We'd also like to mention that this DLC will work on the voiced and voiceless edition of the game. You can save 10% when you pick up this release before May 27th on our website.
The Devil on G-String 18+ FULL VER
The Devil on G-String 18+ DLC FOR STEAM
The Devil on G-String Steam Ver